St John the Baptist Catholic Primary School provides a plethora of Co-Curricular opportunities that enhance students' gifts and talents in learning. These include;
Photo competitions
Public Speaking competitions
Debating competitions
NSW University competitions
Gifted &Talented programs
Music Festivals
Swimming Carnivals
Athletic Carnivals
Cross Country competitions
Gala Days
Chess Competitions
Robotics Club
Competitions in sport and academics are at local, diocesan, state and national levels.
Extra-Curricular Activities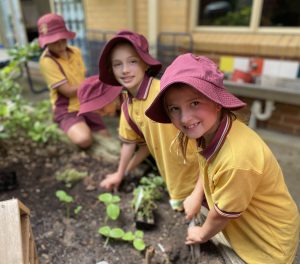 St John the Baptist provides free extracurricular activities for interested students during lunch these include; Choir, Tech Club, Gardening Club, Lego Club and Kids Club.
Students of St John the Baptist also have opportunities to participate in activities before, during lunch and after school provided by specialist private instructors in dance, keyboard, band and chess at an extra cost to parents.