At St John the Baptist we are partnering with The Resilience Project to support the wellbeing of our school community.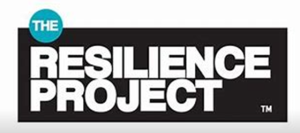 The Resilience Project delivers emotionally engaging programs and provides evidence-based, practical strategies to build resilience.
Our Partnership Program consists of online presentations and weekly lessons for students, professional development for staff, and Parent & Carer Hub (inc. digital presentations) for our parent and carer community.
The videos are 5-10 minutes long and will walk through the key pillars of resilience: Gratitude, Empathy  and Mindfulness. You'll hear stories and be introduced to activities to show how these strategies can support our kids' learning and development, and also support you as parents and carers.
This program is an important part of our school's effort to look after the mental health of our community.