St John the Baptist Catholic School offer a balanced curriculum to challenge each child academically, preparing them to become successful life-long learners.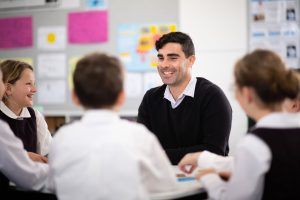 We believe that students need to develop relevant knowledge, skills and values in order to become successful, responsible and productive members of the community. We believe that learning is most effective when it is:
Taught in a safe and supportive environment.
Appropriate to the stage and grade of learning.
Purposeful and relevant to each student.
Differentiated to meet the needs of each student.
Developing the student's ability to plan and manage their learning.
Varied, challenging and expected outcomes clearly defined.
Considerate of students' commitments to recreation, family, cultural and social activities.
Here at St John the Baptist, we pride ourselves in our ability to consider each child's needs and offering the appropriate support and encouragement to give them the best chance for success.
Our teaching and learning programs are developed and implemented in accordance with NESA and the Diocese of Broken Bay Learning Principles.