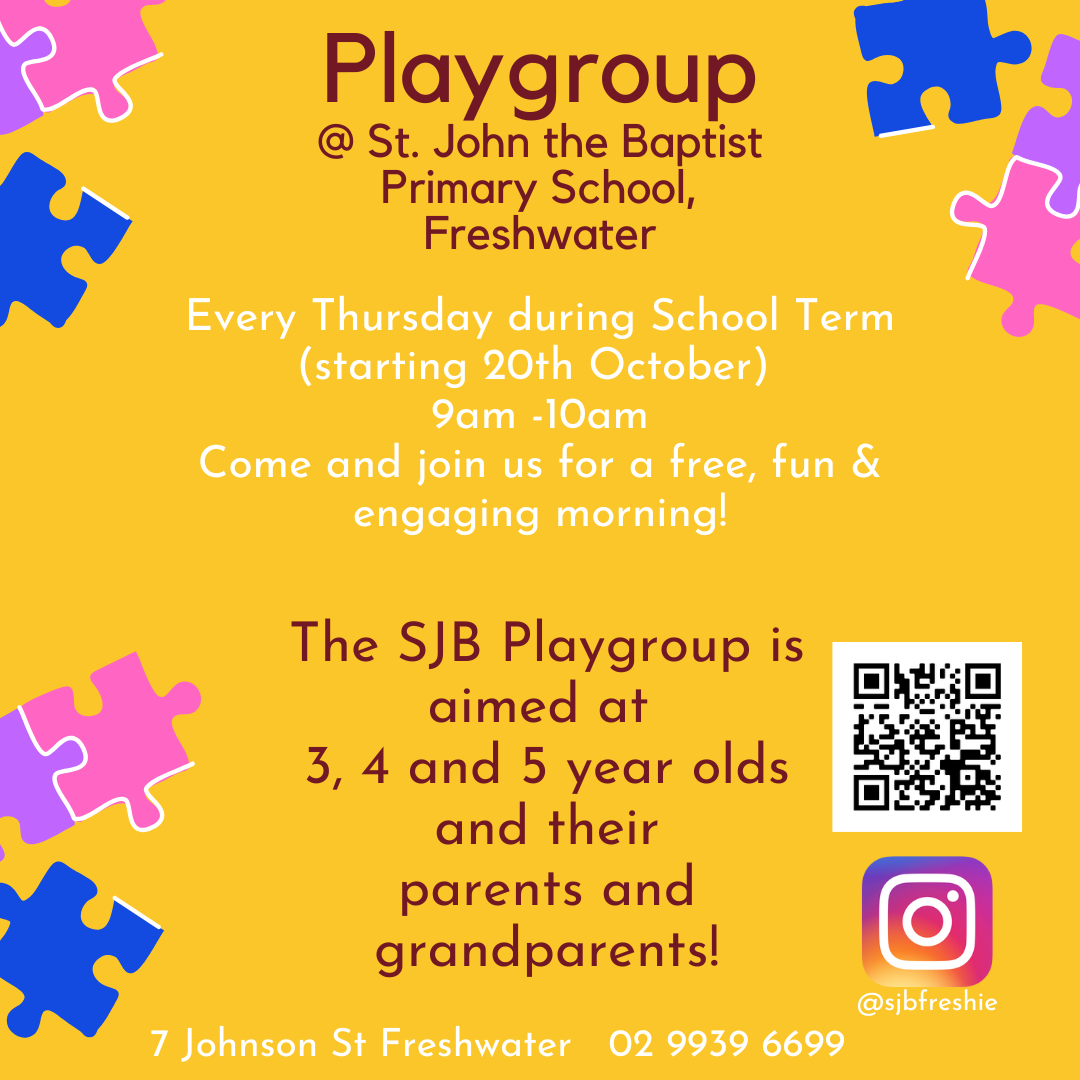 SJB Playgroup will change days to Thursdays in Term 4. This hour long playgroup is a great opportunity for pre-schoolers to get the feeling of going to "Big School". Watch the big kids, with their back packs on, line up to greet their teachers, to get ready for a day of learning and fun!
Starts week 2 of Term 4 (20th October).
Tell your friends, spread the word, it is free and a great way to make new friends, young and old!!